Allmen Industrial Services – Wollongong
Allmen Industrial Services was established in 1971 to service the industries of the Illawarra area. Allmen has been an approved contractor to the steel industry and its contractors since establishing and have been Quality Assured since 1992 (AS/NZS ISO 9001:2000). Our availability is 24 hours a day, 7 days per week to give maximum service to our valued clients. Allmen has accredited safety personnel for your assistance and has grown and evolved over the past 4 decades into an industry leader in our ever changing environment with safety, quality and customer satisfaction our highest priorities.
Services We Provide
Allmen provide a number of different services. Our services include:
Allmen Industrial Services – Newcastle
In 2013 Allmen Industrial Services opened a regional office in Newcastle. After receiving requests to supply labour to existing customers in the local area we conducted a thorough market analysis and found there were more opportunities for our company to expand into the Newcastle region.
Our Newcastle office is based in Hamilton and we have a local, experienced and successful team to fulfil your labour resourcing needs. We are servicing customers in the mining, construction, manufacturing, waste and power generation industries, though, we have the capability to supply labour to other sectors.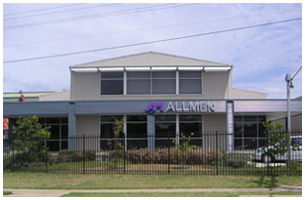 Quick Contact
Wollongong
Phone: (02) 4274 0723
Fax: (02) 4274 0724
Email: allmen@allmenindustrial.com.au
Newcastle
Phone: 1300 596 542
Fax: (02) 4969 4225
Mobile: 0417 299 605